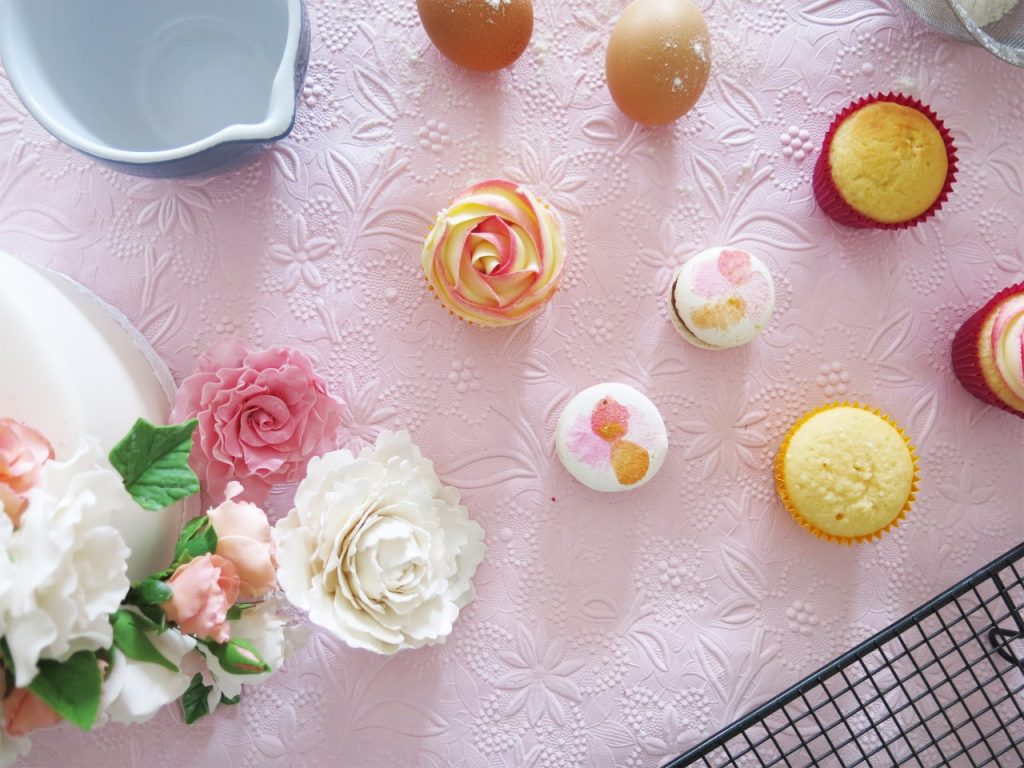 We all love having our friends over and what's ever better than having some girly catch up time is having a morning tea as well. Delicious treats, tea and coffee is what it's all about but sometimes we can get stuck on where to start with organising one. Whether it's for a birthday celebration or just a general catch up Sweets for Tilly have put together a list of how you can plan the perfect morning tea for you and your ladies.
When it suits and who – First things first, you need to know when you will be having your morning tea. As soon as you choose your date, make sure you contact all the ladies to book in a date and remember the smaller the group the more cosy your tea party will be. Once you have scheduled in a date make sure you know exact or a rough idea of numbers so you are aware of how many guests to provide for.
What's your location – Once you have the date and numbers make sure you have a venue, generally morning teas are best held at your home but if this is not possible you can always have it at your local park.
Think pretty – You can go as simple or as extravagant as you want with a morning tea. Decorating your table with flowers is a must for the perfect setting. If you want to add some more colour incorporating pinks and purples to your table whether it be napkins, place mats or table clothes it will add character to your tea party.
Know your foods – Planning the food for your morning tea is the best part. Every morning tea needs a sweets section such. Here are some ideas to get your menu underway:
Cakes – We all love a standard chocolate cake but mixing it up and adding a sweet swing to your cake is a must to wow all your guests. Lemon and blueberry cake, roasted strawberries and cream cheese cake, or lemon meringue pie.
Cookie/biscuits – Such as shortbread biscuits, peanut butter cookies, macadamia white chocolate biscuits.
Cupcakes – Lemon honey cupcakes, chocolate mars bar cupcakes, coconut cupcakes, and strawberry cupcakes.
Slices – Brownies, apple slice, caramel slice, chewy muesli bar slice, and rocky road.
Extra sweet treats – Macarons, Cake pops, Banana and walnut loaf, donuts, scones with jam and cream.
Sweet to Savory – You can have a morning tea without some savory treats such as sandwiches, quiches, cheese platters, and pastries for those guests who prefer a less sweet approach to the morning.
Plan your beverages – Every morning tea needs tea and coffee, though you should also plan some other options for those of us who do not fancy a little caffeine. Have a refreshing punch or some lemon and cucumber water to go around is also a great idea, especially if it's a warm day.
Plan in advance – Once you work out your time date, menu and guests the easy part is preparing the food at a suitable time. If you plan to bake and prepare all you menu options make sure you bake all sweets the day before and sandwiches and savories morning of as you do not want them to go soggy.
Keep it short and sweet – Last but not least keep your morning tea to only a few hours of fun as you do not want to overkill your morning tea and always remember you're never fully dressed without a smile.