Who are Sweets for Tilly?
Sweets for Tilly is a family run business by Jacqueline and her two daughters, Nancy and Rachel, based in the Mornington Peninsula & Melbourne who have baked for many years, creating beautiful hand made treats.
Starting a baking business has been a life long dream for the three ladies, and as a family with the gift of baking and flare for and creativity, Sweets for Tilly was born.
The name of the business was inspired in honour of their late Grandma, Mathilde, which is the French version of the name Matilda, which can also be known as Tilly. Many may know that the art of baking macarons can be very tricky to say the least. The three ladies began their obsession for perfecting the art of macarons several years ago. Their signature flavours include, salted caramel, berry burst (chocolate with a berry surprise), and a very special Mauritian vanilla tea flavour.
We love weddings and are thrilled to be a featured business of the Peninsula Wedding Group.
To us, it is more than just a cake, the cake has a special roll to play at any event.
Mauritius is delicious
The Mauritian vanilla tea flavour pays homage to their island heritage, with Jacqueline moving here with her husband many years ago to start a family and settle in Australia. More than 40 years later, both Nancy and Rachel have families of their own finally and decided to take the leap and begin a baking business to turn their dream into a reality. Sweets for Tilly bake macarons, biscuits, sweets and special occasion cakes all hand made and baked with love.
Gluten Free!
All our macarons are handmade and gluten free, with new flavours being created to suit each season.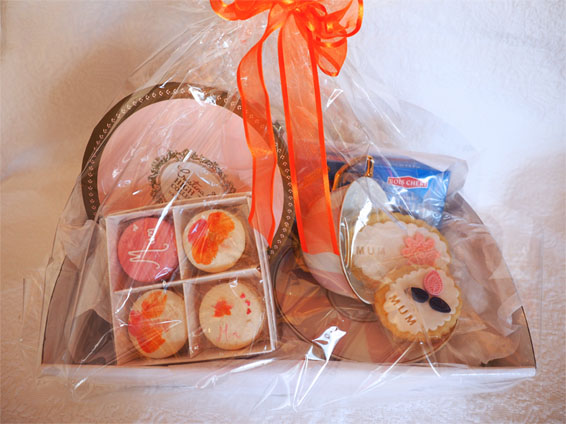 Handmade and baked with love.
Contact us and find out how we can create some amazing sweets and treats for your next special occasion.
Seasonal products
Sweets for Tilly pride ourselves on sourcing the best and local produce. We create macaron flavours to suit each season, this means we source the best avaliable products for the season..
We have created amazing flavours for Autumn, Winter and Spring. We are currently working on our new Summer flavours..
The delights they bake cover the below as well as any other occasion.
Weddings
Birthdays
Christenings
Baby showers
Corporate gifts
CONTACT US
Orders are taken by emailing
or by contacting
Nancy on 0439 286 690
Rachel on 0402 452 515
We will ask some questions to provide you with a quote for the items you would like to order.