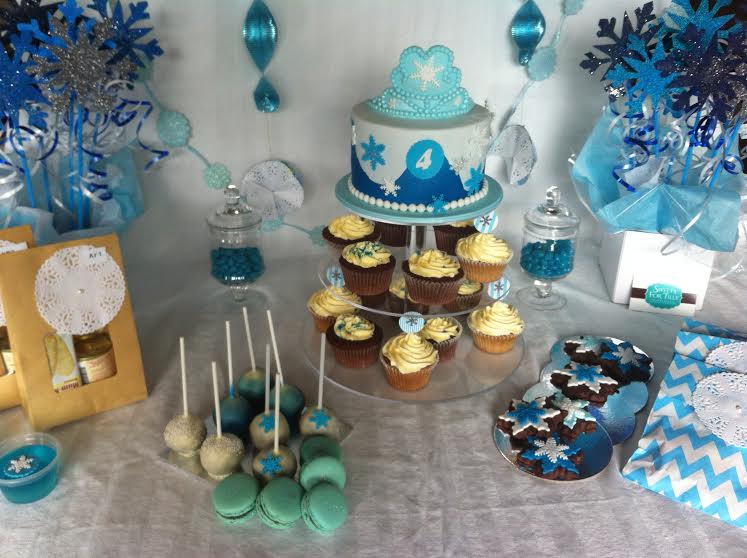 Don't let the chills stop you from hosting a winter birthday bash for your little one. And don't be afraid that just because the kids won't be running amuck outside that it won't be just as fabulous as a summer party.
What to do
First things first will you be decorating and will there be a theme? While many children love themed birthday parties to do with their favourite tv shows or movies such a Moana or Frozen, having a simple winter party can also be a simple yet effective way to host your party and will do a lot less damage to the bank. Winter parties can be celebrated with simple blues and whites, what's not to love about a winter wonderland party.
A winter wonderland party can be easily created at home, though for the parents who don't want to deal with the mess hiring a venue room is also a great idea. Another great party idea is ice skating. While you can go to rinks all year round you will find many more about in winter which keep the kids entertained for hours.
For the kids who don't like the cold, keep them warm and indoors with a rock climbing party. This is a great way for the parents to sit back and relax and let the climbing instructors look after the kiddies. Rock climbing parties are a great way to keep warm in the cooler months and are extremely enjoyable for children, while mum and dad sit back and relax. These venues generally have a room for the kids to have cake and delicious foods as well.
Winter warmers
Whether it's a birthday or not one of the best things about winter is the amazing comport foods and what's better than hosting a birthday party is filling the table with sweet treats as well. Hosting your own parties means lots of sweet treats and comfort foods to keep warm in the cool weather. Winter parties should always include the following treats – snow flake cookies and cupcakes with blue and white icing, manmade marshmallow snowmen (created using BBQ skewers), blue jelly, and blue and white macarons.
You cannot have a winter birthday party without a hot chocolate machine with plenty of toppings such as cream, marshmallows, chocolates and candies for the kids to decorate.
For the winter comfort foods you must have the easy simple snacks such as party pies, mini pizza pieces and quiches. Also incorporate mini soup cups, macaroni and cheese bowls, mini shepherd's pie cups, potato bake cake slices and warm puddings.
Decorate/Entertainment
Decorating a winter party can be really easy and you can make it as simple or as extravagant as you wish.
Decorate the room with white and blue balloons, icicles, snowflakes, blue fairy lights, fake snow, and lots of white linens and cushions to give it the snowing appearance. You can even add pine trees, polar bears and penguins.
You can keep the house decorated as well with snow flake window stickers, hanging from the roof decorations, winter table runners and centerpieces with a load of confetti.
Keep the kids entertained at your winter wonderland party with a snowball fight. Also known as dodge ball and of course only if you have an indoor shed or room to play with activity.